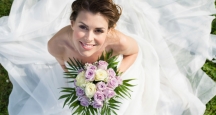 Vera Wang's Bridal House | New York City Bridal Salon
Vera Wang's Bridal House is 1 of the top New York City Bridal Salons.
Address:
991 Madison Avenue New York, NY 10021
Vera Wang's Bridal House
Category: Bridal
Price Point: $$$$
Neighborhood: Upper East Side
Hours:
Monday through Wednesday, Friday and Saturday – 9:30 a.m. to 6 p.m.
Thursday – 11 a.m. to 7 p.m.
Closed Sunday
Wedding gown Shopping in NY? Vera Wang's Bridal House will help you find that very special dress. This NY Shopping experience is sure to exceed your expectations!
About Vera Wang's Bridal House:
No single decision for a bride to be is more important than finding the perfect wedding gown. Whether your wedding is casual and fun or elegant and formal, the gorgeous selection at Vera Wang's Bridal House features something for every taste.
For some brides, no other designer will do. They have dreamed of walking down the aisle in a Vera Wang creation, and many come to the City for fulfil this NY Shopping wish. For many years, Vera Wang has been known as 1 of the world's top wedding dress designers. She has designed wedding dresses for many celebrities including Mariah Carey, Ivana Trump, and Chelsea Clinton.
Wang is known for her gorgeous designs and her ability to create a dress to flatter any body type. The staff at Vera Wang's Bridal House can help you choose the dress that is the best choice for your figure, and help you achieve just the look you want on your big day.
Vera Wang's Bridal House has many styles on hand, and the very knowledgeable staff will help you in every step of choosing a gown. Vera Wang's Bridal House also has dresses for the wedding party and the mother of the bride, so everyone involved can look their best on the wedding day.
The entire experience of choosing a gown from Vera Wang is a luxury, and it's sure to be 1 of the bride's fondest memories when she looks back on the time she spent planning for her wedding. If you're planning a wedding, consider a NY Shopping trip to see the offerings at some of the New York City's best bridal shops including Vera Wang's Bridal House. 
NYC
Visitor's Guide
Learn about all there is to do, see and experience in the world's greatest city!