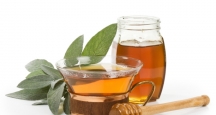 The Tea and Honey Store | NY Shopping
The Tea and Honey Store is a fun stop during your NY Shopping excursion.
Address:
828 Lexington Avenue New York, NY 10065
The Tea and Honey Store
Category: Coffee & Tea
Price Point: $$$
Neighborhood: Upper East Side
Hours: 
Monday through Friday 10 a.m. to 8 p.m.
Saturday – 11 a.m. to 7 p.m.
Sunday – Noon to 7 p.m.
Whether you're looking for a treat for yourself or a gift for a friend, you'll find a delightful selection at The Tea and Honey Store.
About The Tea and Honey Store:
Shopping is a popular Activity in NYC, and it is fun shops like The Tea and Honey Store that are the reason. The Tea and Honey Store is NY Shopping heaven for those with a love for…well, you can probably guess. The store features a bewildering array of incredible teas from around the world along with an impressive selection of raw honeys.
Unless you are already very well-versed in all things tea and honey, you might need a bit of help in making your selections. The store's staff will be more than happy to take their time explaining the nuances of various items. There are often free samples being offered, so you'll be able to try a few things before you buy.
The buyers for this NY Shopping spot regularly scour the globe in search of new and interesting teas to add to the store's collection. If you have visited before, there is likely to be something new to try on a return visit. Customer favorites include various entries to the store's chai and green tea lines, while the Sicilian thyme honey is a top pick of both staff and Shoppers.
Whether you are Shopping for yourself or looking for a perfect gift, The Tea and Honey Store is sure to have something unique and special to suit the occasion. Include a visit to this quaint store during your next visit to New York City.  
NYC
Visitor's Guide
Learn about all there is to do, see and experience in the world's greatest city!