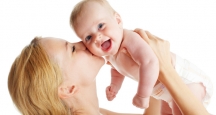 Ralph Lauren Baby Store | NY Shopping
The Ralph Lauren Baby Store, a popular spot for NY Shopping, offers clothing, bedding, and accessories for the well-dressed baby.
Address:
872 Madison Avenue New York, NY 10021
Ralph Lauren Baby Store
Category: Children's clothing
Price Point: $$$
Neighborhood: Upper East Side
Hours: 
Monday through Saturday – 10 a.m. to 7 p.m.
Sunday - 11 a.m. to 6 p.m.
When moms or moms to be are looking for Things to do in NYC, a stop to the Ralph Lauren Baby Store is a great option.
About Ralph Lauren Baby Store:
Moms who want the best for their little bundle of joy will head to this spot for NY Shopping to stock up on onesies, crib bedding, towels, and even tiny kimono sets. As is the case with all of Ralph Lauren's designs, quality is key, and the styles are just as adorable as you'd expect.
Shopping for someone else? Personalized gift sets are also available and are a perfect gift for baby showers, to bring to the hospital, or for any other occasion. Ralph Lauren offers adorable and functional accessories for play time, bath time, and even for storage needs.
His collections feature lots of items that can help to spruce up both a child's wardrobe and their rooms and play areas. Your NY Shopping excursion to the Ralph Lauren Baby Store will assure your little bundle has the high quality items for which the high-end designer is so well known.
It's so much fun to shop for a baby – whether you're buying for your own baby or for gifts. The Ralph Lauren Baby Store selections make it even more fun, because you're able to buy the same high-end quality for baby that you like for yourself.
Whatever the reason you're on the hunt for baby gear, the Ralph Lauren Baby Store should definitely be a stop while you're enjoying some NY Shopping. When you browse the selection here you will be reminded once again why Shopping is such a popular Thing to do in NYC!
NYC
Visitor's Guide
Learn about all there is to do, see and experience in the world's greatest city!