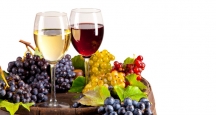 Italian Wine Merchant | New York Shopping
Find a great new wine while Shopping in NYC with a visit to the Italian Wine Merchant.
Address:
108 East 16th Street New York, NY 10003
The Italian Wine Merchant
Category: Beer, wine & spirits
Price Point: $$$
Neighborhood: Union Square
Hours: 
Monday to Saturday – 10 a.m. to 7 p.m.
The Italian Wine Merchant's impressive selection includes something to suit every taste and budget. Pay them a visit the next time you're Shopping in NYC.
About the Italian Wine Merchant:
If you take your wine very seriously then the Italian Wine Merchant is not to be missed during your New York Shopping trip. This is less a wine store in the conventional sense and more of a designer wine showroom, Owner Sergio Esposito has created a haven for those who really know their grapes.
As over-the-top and ostentatious as some of the best New York Shopping can be, this store is beautifully presented with only 1 bottle of each wine on display. The rest are kept in ideal conditions in the cellar below, which probably matters most to those spending up to $10,000 on the pricier offerings at the Italian Wine Merchant.
While high-end bottles are part of the store's inventory, they also offer many affordable wines, including some Italian classics that cost less than $25. Private bookings can be made for exquisite dinners in 1 of the cellars beneath the store. Of course, fabulous wines are offered with each course.
Attending 1 of the dinners at the Italian Wine Merchant is a great way to try several of their wines before you head to the store to make your selections. As you dine, the sommelier will offer details about each of the wines and will help you remember your favorites.
The staff seems to have encyclopedic knowledge of Italian wines, so they can help you navigate the many available selections. Make the effort to head over at the right time and you'll be treated to a delightful introduction to the world of quality wines. Don't miss the chance to browse this impressive collection during your next visit to New York City.
NYC
Visitor's Guide
Learn about all there is to do, see and experience in the world's greatest city!