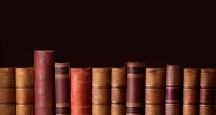 Housing Works Bookstore | New York City Shopping
The Housing Works Bookstore, a popular spot for New York City Shopping, donates profits to two local charities.
Address:
126 Crosby Street New York, NY 10012
Housing Works Book Store
Category: Bookstore
Price Point: $
Neighborhood: SoHo
Hours: 
Monday through Friday – 9 a.m. to 9 p.m.
Saturday and Sunday – 10 a.m. to 5 p.m.
Enjoy New York City Shopping at Housing Works Bookstore. You'll find a wonderful selection of books and music along with a well-stocked coffee shop.
About Housing Works Bookstore:
Considered one of the coolest places in New York to hang out and pass a few hours, the Housing Works Bookstore is also an important charity fundraiser. A non-profit organization that passes all proceeds on to charities that assist the homeless and search for a cure for AIDS, there is no better place to enjoy a cup of coffee or an ice cold beer while helping a good cause at the same time.
It's hard to put your finger on it, but there is something about the atmosphere at this New York City Shopping spot that inspires debate and discussion. Its beautiful interiors and high ceilings feel a world away from the chaos of Crosby Street, and the air is always thick with conversation and the smell of old books. A New York City institution for over a decade, a visit to the Housing Works Bookstore ranks right up there among the top Things to do in NY
If you're looking for NYC Activities that are slow paced and relaxing then whiling away an afternoon at Housing Works Bookstore is a perfect choice. Most of the staff is unpaid volunteers who believe in the mission of the Bookstore. The selection of books and music is quite impressive. You can grab a bargain book for 50 cents and enjoy a latte while getting lost in your new read.
Another great feature of this spot for New York City Shopping is the food that is available onsite.  You'll find Grab-Bag Beer Buckets to freshly made salads and a Banana Chocolate Chip Bread that's unforgettable. It's easy to imagine spending an entire day at the Housing Works Bookstore. 
NYC
Visitor's Guide
Learn about all there is to do, see and experience in the world's greatest city!