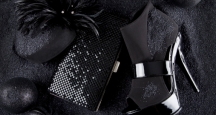 Hermes | Shopping in NYC
Shopping in NYC at luxury boutiques like Hermes on Madison Avenue is one of the top NYC Things to Do. Spend an afternoon Shopping at Hermes and other top high-end retailers.
Address:
691 Madison Avenue New York, NY 10065
Category: Fashion
Price Point: $$$$
Neighborhood: Upper East Side
Hours:
Monday through Wednesday, Friday and Saturday – 10 a.m. to 6 p.m.
Thursday – 10 a.m. to 7 p.m.
Sunday - closed
About Shopping at Hermes:
Looking for the top places for Shopping in NYC? Hermes is certainly one of them - and you'll find this luxury boutique just moments from any New York City Hotel or Central Park Hotel.
Hermes is a high-end NYC fashion retailer that some call an "old money" kind of place. Hermes offers a taste of upscale Shopping in NYC that is unlike any other.
Shop at Hermes on Madison Avenue and luxuriate in a plush setting – one that features the most elegant of décor like rich wood-panels on the store's interior walls. Step into Hermes and you'll immediately notice the shop's signature perfumes, and you'll surely find the many offerings some of the finest in New York City.
If Shopping in NYC is one of the NYC Things to Do that you'd like to enjoy on your trip to New York City, make sure you stop at Hermes for a true NYC Shopping experience.
Some people head to Hermes to purchase one of the store's coveted leather handbags (the Kelly and Birkin bags named after Grace Kelly and Jane Birkin are most popular). Others love Hermes' full line of luxurious men's and women's clothing. Hermes boasts some outstanding housewares and domestic art pieces too.
Hermes is a top destination for Shopping in NYC that offers much for the NYC traveler. So, when you visit NYC, consider staying at a New York City Hotel near Madison Avenue and Hermes for a most enjoyable NYC Shopping occasion.
Whether you're looking for shoes, china, cufflinks, or other high-end products, you'll likely find something exquisite at Hermes.
NYC
Visitor's Guide
Learn about all there is to do, see and experience in the world's greatest city!