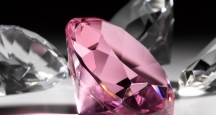 Graff Diamonds | Shopping in NY
Visiting high-end stores like Graff Diamonds is a popular NYC Thing to Do.
Address:
710 Madison Ave, New York, NY 10065
Graff Diamonds
Category: Jewelry
Price Point: $$$$
Neighborhood: Upper East Side
Hours: 
Monday through Saturday – 11 a.m. to 6 p.m.
Graff Diamonds offers exquisite jewelry to the most discriminating buyers.
About Graff Diamonds:
Shopping in NY is a popular NYC Thing to Do, and so is window Shopping. For those who love all things shiny, Graff Diamonds is a fabulous place to enjoy both the former and the latter. Shopping in NY really doesn't come any more ultra-high-end than this, and while buying a bauble at Graff Diamonds might be out of many visitors' budgets, this is still a fun place to stop and stare.
Founded in 1960 and headquartered in London, Graff Diamonds went into business to redefine opulence and luxury for the most selective jewelry buyers. It is said that Graff Diamonds has produced and handled more of the world's truly flawless diamonds than any other brand ever to enter the jewelry business.
It's no surprise that Graff's list of rich and famous clientele is vast and varied to say the least. Emma Thompson, Camilla Rutherford, Victoria Beckham and Jane Seymour are just a few of their regular customers.  The average price tag at this spot for Shopping in NY is about $3 million, so this isn't exactly the place to come for affordable souvenirs, but if you want a piece of jewelry that's flawless in every way, Graff Diamond's should be your first stop.
The staff can quickly tell the difference between those who are there to buy and those who are there to browse, but if you catch them during a slow time, they might indulge you with a story about the craftsmanship and quality of a piece that catches your eye.
Stop by Graff Diamonds when you're looking for NYC Things to Do, and see some of the most beautiful shiny things in the City. 
NYC
Visitor's Guide
Learn about all there is to do, see and experience in the world's greatest city!