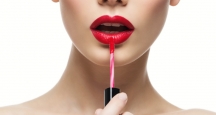 Diptyque | Shopping in NY
Add Diptyque to your list of can't-miss spots during your NYC Shopping trip.
Address:
377 Bleecker Street New York, NY 10014
Diptyque
Category: Cosmetics/Beauty
Price Point: $$$
Neighborhood: West Village
Hours: 
Contact individual stores for hours
Other locations:
145 W 28th Street New York, NY
Tel: 212.684.3140
971 Madison Avenue New York, NY
Tel: 212.879.3330
While out Shopping in NY, consider stopping by Diptyque where you'll find fine fragrances, cosmetics, and more.
About Diptyque:
Some fine department stores carry Diptyque products, but there's nothing quite like hitting the famed French brand's New York City headquarters. If you're out Shopping in NY for some of the finest fragrances on Earth, ditch the generic chain stores and head over for a look at the offerings on display at this popular spot for NYC Shopping.
Founded Paris at 34 Boulevard Saint-Germain, Diptyque has earned accolades for using only the finest ingredients, and maintaining quality production processes. The results of their efforts are some of the world's finest fragrances.
The candles and other items for sale at Diptyque are pricey, but many feel that they are well worth the cost.  The fine perfumes and other products, such as cosmetics and infused facial waters, are a wonderful way to give yourself a treat or to give as a gift when you want to show someone how much they mean to you.
Each of the 3 Diptyque stores in NYC is rather on the small size and they do get a little crowded on weekends. Even so, the brand's service team is a credit to the NYC Shopping experience, and they make every Shopper feel like a VIP. If you're looking for holiday gifts or just want to indulge in some candles, perfume, or other items than Diptyque is a can't-miss stop while Shopping in New York City. 
NYC
Visitor's Guide
Learn about all there is to do, see and experience in the world's greatest city!