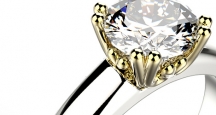 Christofle | NYC Jewelry Shops
Christofle is a high-end NYC Jewelry Shop that is a favorite of both locals and visitors doing searching for that perfect piece while enjoying NYC Shopping.
Address:
846 Madison Avenue New York, NY 10065
Category: Jewelry
Price Point: $$$$
Neighborhood: Upper East Side
Hours:
Monday-Wednesday/Friday & Saturday: 10am-6pm
Thursday: 10am-7pm
Sunday: Closed
About Shopping at Christofle:
Many generations of European royalty have relied on Christofle to supply them with china, crystal, and sterling silver. This Upper East Side boutique sells some of the most gorgeous items that money can buy – like silver champagne flutes and stunning tableware. Christofle is also one of the top NYC Jewelry shops, offering many unique items that you won't find anywhere else.
At Christofle, peruse an elegant collection of jewelry items, dinner place settings, flatware pieces, and even barware offerings. One of the top flatware designs at Christofle goes for about $2,000 per 5-piece setting, so you can surely see how this Madison Avenue boutique's merchandise is a few notches above what department stores carry.
Christofle is a ultra-high-end Parisian retailer that stocks some of the most extraordinary items for the house and for the home. It also offers a gift registry for most everything it sells – like traditional table settings and the most luxurious of glassware.
Are you looking for a place for refined Shopping in NYC near your New York City Hotel? Shop at Christofle, an NYC jewelry and gift boutique that is so much more than just a go-to place for tableware for Manhattan's elite. Christofle is truly one of the most unique NYC Jewelry Shops you'll find, and it's a destination for spotting some of the most gorgeous designs by artists like Adam Tihany and more.
NYC
Visitor's Guide
Learn about all there is to do, see and experience in the world's greatest city!