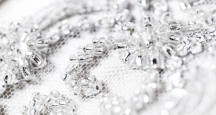 Cartier | Jewelry Shops in New York City
Cartier is a jewelry shop in New York City that is on the can't-miss list of many who come to the City to enjoy some NYC Shopping.
Address:
594 Madison Avenue New York, NY 10021
Category: Fashion
Price Point: $$$$
Neighborhood: Upper East Side
Hours:
Monday-Saturday: 10am-6pm
Sunday: Closed
About Shopping at Cartier:
When some people think of top Jewelry Shops in New York City, Cartier is the first boutique that comes to their mind. This high-end jeweler opened its first shop in France, in 1847. Cartier is credited with inventing the first wristwatch in 1904 and it built an international reputation for luxury by serving the court of Edward VII.
Cartier is one of the most famous Jewelry Shops in New York City and in the world. This jeweler set and sold the legendary blue Hope diamond to a socialite from the United States, and it accessorizes many New Yorkers – and NYC visitors - with stunning tennis bracelets, cufflinks, and other luxe items.
If you're looking for the finest of jewelry pieces, do some NYC Shopping at Cartier on Madison Avenue. At Cartier, money does seem to buy most everything you could want – at least it gets you an heir of refinement or the appearance of it. Cartier drips with a certain elegance that you won't find at many other boutiques.
Cartier features an impressive collection of fine watches for men and women – as well as a gorgeous selection of stunning engagement rings.
NYC
Visitor's Guide
Learn about all there is to do, see and experience in the world's greatest city!