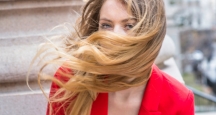 Brunello Cucinelli | Top Shopping in NYC
Brunello Cucinelli is a popular destination for New York Shopping. Visit this Upper East Side store for your fashion needs.
Address:
683 Madison Avenue New York, NY 10065
Category: Fashion
Price Point: $$$$
Neighborhood: Upper East Side
Hours:
Monday through Saturday – 10 a.m. to 6 p.m.
Sunday – 12 p.m. to 5 p.m.
About Shopping at Brunello Cucinelli:
In 1985, Brunello Cucinelli bought a 14th century castle in his wife's small Italian hometown of Solemeo. He refurbished the grand structure and converted it into a headquarters for his cashmere clothing company.
Cucinelli employed almost all of the local townspeople to help him with his business – doing everything from sewing to administrating. What started out as a small venture in fashion soon became an extremely popular NYC storefront – one that offers some of the Top Shopping in NYC.
Although Brunello Cucinelli officially started his clothing line in 1978, the company's move to the castle was the jump that propelled the brand into premier fashion status. Today, Brunello Cucinelli is considered a leading designer for brightly-colored cardigans and crew-neck sweaters.
Are you looking for an NYC Hotel that is near the Top Shopping in NYC? Stay at a centrally-located New York Hotel – like a Central Park Hotel or an NYC Hotel in the Broadway Theater District – and you'll be moments from the Top Shopping in NYC on Madison and 5th Avenues.
Brunello Cucinelli is a go-to NYC Shopping boutique on Madison Avenue for those looking for bold colors and designs. The line is inspired by the United Colors of Benetton's fashions – but it relies on cashmere as the primary textile.
When Brunello Cucinelli expanded his business from his initial vision, he worked in a luxury line of sportswear items for men and women that broadened the store's offerings. Brunello Cucinelli has recently incorporated more muted colors into his line, and he has toyed with some new styles like silk dresses and flannel blazers.
Whether you're looking for casual wear, formal attire, shoes, accessories, or jewelry, you'll find what you need at Brunello Cucinelli.
NYC
Visitor's Guide
Learn about all there is to do, see and experience in the world's greatest city!