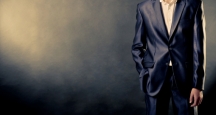 Brioni | Menswear Shops in NYC
Wondering What to do in New York? Do a bit of NYC Shopping at luxury Menswear Shops in NYC such as Brioni.
Address:
610 5th Avenue New York, NY 10020
Category: Men's Formalwear/Fashion
Price Point: $$$$
Neighborhood: Midtown East
Hours: Monday through Sunday – 9 a.m. to 5:30 p.m.
About Shopping at Brioni:
Many people consider Brioni suits the benchmark for fine Italian tailoring. Not everyone can wear Brioni (jackets are narrow in the waist and wide in the shoulders). But if you can, consider yourself in the company of power players like Donald Trump and many other high-profile NYC gentlemen who adore Brioni's famously-clean silhouettes. Are you looking for a fabulous suit for a special occasion – or for a big meeting with a top client? Shop at Brioni – one of the top Menswear Shops in NYC.
Brioni suits are notable for their pinstripes – a style that many men love but some choose to pass on. The exquisite tuxedos sold at Brioni can be customized to fit a man's preferences, with many options for fabric available (starting at $7,500).
If you're wondering "What to do in New York?" for a fabulous evening out, visit Brioni and choose something stunning – and then hit up a Broadway Show or a top NYC Restaurant afterward.
Need that perfect suit for dinner with colleagues? Head to Brioni and you'll surely find something that shows off your personal sense of style and commands attention.
If you're looking for a New York City Hotel that is close to the top Menswear Shops in NYC – and one that offers many answers to "What to do in New York?" nearby – choose a centrally-located NYC Hotel like a Central Park Hotel or an NYC Hotel in the Broadway Theater District.
NYC
Visitor's Guide
Learn about all there is to do, see and experience in the world's greatest city!