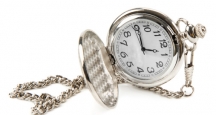 Breitling | Watch Shops in NY
Are you looking for fun NYC Things to Do? Enjoy a bit of NYC Shopping at luxury Watch Shops in NY like Breitling.
Address:
5 E 57th Street New York, NY 10022
Category: Timepieces
Price Point: $$$$
Neighborhood: Midtown East
Hours:
Monday through Saturday – 10 a.m. to 7 p.m.
Sunday – 12 p.m. to 6 p.m.
About Shopping at Breitling:
The Breitling store on 57th Street is the company's only flagship store. This 3-level haven for ultra-high-end watches is at once a showroom, a museum, and a fan club. Step into Breitling's 4,500 square foot space and you'll quickly see why it's one of the top Watch Shops in NY. Breitling houses the largest collection of Breitling wristwatches on the planet – and the store's décor is as fabulous as you'll find in New York City.
At any given moment, there are more than 600 exquisite timepieces on display at Breitling. If you're a watch collector - or if you simply appreciate a dynamic and extraordinary piece - doing a bit of NYC Shopping at Breitling will surely be one of your favorite NYC Things to Do.
Breitling is a great place to pick up stunning chronograph watches and special edition watches, but it's also a fantastic store for window Shopping in NYC. At Breitling, peruse paintings of pilots and aircraft from Kevin T. Kelly as you wander the store - and make sure you visit the shop's gallery of 1915-era watches. You can even relax in a comfy lounge at Breitling – and sip champagne and espresso for a leisurely afternoon in NYC.
If you're looking for NYC Things to Do, consider Shopping in New York at Breitling – one of the top Watch Shops in NY – or at the many other outstanding stores selling clothing, shoes, accessories, and even home goods in the areas around your New York City Hotel.
NYC
Visitor's Guide
Learn about all there is to do, see and experience in the world's greatest city!