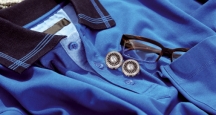 Bogner | Top Shopping in NY
Wondering What to do in New York City? Enjoy Top Shopping in NY at stores like Bogner in SoHo. This fantastic retailer sells some of the best sportswear items and brands.
Address:
380 W Broadway New York, NY 10012
Category: Sportswear
Price Point: $$$$
Neighborhood: SoHo
Hours:
Monday through Saturday – 11 a.m. to 7 p.m.
Sunday – 12 p.m. to 6 p.m.
About Shopping at Bogner:
Where is the Top Shopping in NY? One fantastic place for New York City Shopping is certainly Bogner, a German-based skiwear manufacturer's only stand-along boutique in NYC. Bogner started out as just a small foreign company, but the company turned into an international brand. Bogner draws many New York City residents and NYC visitors into its store who are looking for denim, footwear, fashion items, handbags, and other fun products.
Bogner sells fantastic clothing and accessories for the sporty type. With a few surprises thrown in. If you love being adventurous and fashionable at the same time, you'll surely appreciated the functional and beautiful pieces in the brand's Bogner Fire + Ice street wear, Bogner Sport functional (includes golf apparel), Bogner Man, Bogner Woman, and Sonia Bogner lines.
If you're wondering "What to do in New York City?" consider spending a bit of time exploring the fine offerings at Bogner. This spacious store is quite enjoyable to browse in. Next to the racks and tables of top-quality merchandise, you'll find cozy chairs for lounging in – and even a flat-screen TV tp watch that is tuned to golf and ski channels (subtitled in English and German).
The light wood floors at Bogner perfectly showcase a large collection of clothing – apparel that works well for sport, the office, or a night out on the town. Alongside nylon jackets and action-focused pieces done up in futuristic fabrics, you'll find some cool items at Bogner that you might not expect – like tweed coats and velvet blazers.
Head to Bogner for Top Shopping in NY for ski attire, lace-up knee-high boots, embroidered and beaded items, and even blinged-out accessories like Swarovski crystal-studded hats.
Whenever you're wondering "What to do in New York City?" spending some time at Bogner near your NYC Hotel can be a truly unique NYC experience.
NYC
Visitor's Guide
Learn about all there is to do, see and experience in the world's greatest city!